NTC strives to be knowledgeable, aware, stimulating, caring, fun and creative. We do this every day with the help of some incredible people. To get to know each member of our staff, click on the photos below.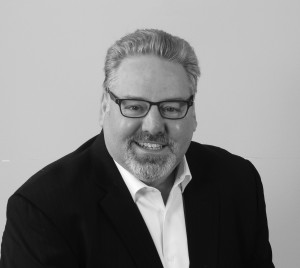 Ward Eames
Founder and President
In 1978, Ward founded NTC to deliver entertaining and engaging programs that motivate families, students and educators. For nearly 35 years, organisations have used NTC's engagement strategies and tactics to enhance their reputations and visibility in the communities they serve. Ward has worked with clients in the energy, financial services, health, technology, environment, recycling and consumer products industries, among others, and is in the third year of producing a nationally broadcast TV series for tweens and teens called M@dAbout. Under Ward's supervision, NTC has developed the art of teaching using live theatre into a science of its own. With a keen eye for talent, he has assembled a staff filled with knowledgeable, aware, creative, stimulating, fun, caring personalities, building NTC into the largest educational touring theatre company in the country. As founder and president, Ward Eames oversees all departments by keeping a finger on the pulse of the day-to-day operations of the organisation.
Pat Rowan
Vice President, Operations
Patrick started working for NTC in August of 1998. He has traveled across the country performing in such shows as The Legend of Mongoose Mountain, The Further Adventures of Louie the Lightning Bug, Showdown at Dry Gulch, Alice in Waterland, Men In Plaid and Ranger Ted's Excellent Safety Adventure. As the Vice President of Operations, Pat is responsible for all aspects of Production and Print Distribution of NTC programs including live events, television, video, digital media, social media and printed materials. As the Vice President of Operations, Pat is a member of the Executive Staff Leadership Team and responsible to create, develop and tour professional quality educational children's theatre programs for clients all across the country. He is also responsible for overseeing the daily operations and all aspects of NTC Production, including but not limited to: budgets, directing, casting & hiring, actor training, troupe logistics, on-the-road tour management, travel, print/web development and leading weekly tactical staff meetings. Pat also had the pleasure of being the Producer for the nationally syndicated weekly TV show M@dAbout® Mr. Rowan has worked for several regional theatres including Peninsula Players in Door County, WI, Theatre L'Homme Dieu in Alexandria, MN, The Season's Dinner Theatre, Hennepin Stages and St. Croix Valley Summer Theatre both as a performer and stage technician. Patrick lives in the Twin Cities with his lovely and talented wife, Jennifer, who enjoy being the proud parents of 3 children, identical twin girls and a boy.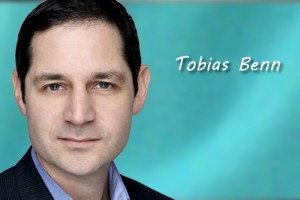 Tobias Benn
Managing Director and CEO, NTC Australia
As Managing Director and CEO of NTC Australia, Tobias manages all day to day operations of the Australian business including corporate and government client relationships. Tobias is a member of the Institute of Chartered Accountants of Australia and also of Live Performance Australia. Tobias is a qualified chartered accountant with over 20 years experience across a number of industries including running his own theatrical production company. Starting his career at Ernst & Young, he has worked in a variety of financial services and mining companies including the National Australia Bank, Perpetual Trustees, Western Mining Corporation and Mayne Group. Tobias has worked extensively in the entertainment industry and through his own production company developed the largest educational theatre touring programs across Australia and New Zealand.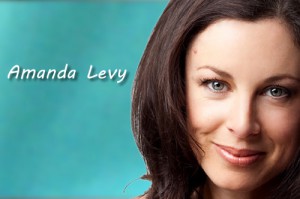 Amanda Levy
Creative Director
As Creative Director of NTC Australia, Amanda draws on wide experience in both education and performing arts in Australia and overseas. Originally trained as a performer at the prestigious Western Australian Academy of Performing Arts, Amanda spent over 16 years performing in professional musical theatre, theatre and television throughout Australia and overseas, in cities such as New York, Seoul, Singapore and Edinburgh. Amanda received three Victorian Green Room Award nominations for Best Female Artist in a Musical and her performance credits include the Australian Premiere of Sunset Boulevard with Hugh Jackman, Fiddler on the Roof with Topol, Annie with Anthony Warlow, the Australian Premiere of The Last Five Years by Jason Robert Brown, Prodigal and Virgins by Dean Bryant and Matthew Frank, as well as television shows such as Neighbours, Blue Heelers, Stingers and Satisfaction. As a teacher in some of Melbourne's most established performing arts schools (The Children's Performing Company of Australia, the Johnny Young Talent School) Amanda began to observe the power of theatre as an educational tool. This led to the establishment of Perform Educational Musicals, an award winning Educational Theatre Company for schools throughout Australia and New Zealand. Over the last 15 years as Creative Director, Amanda has overseen performances touring to millions of students, empowering children in areas such as Literacy, Cyber Bullying, Energy Sustainability, Healthy Lifestyles and Financial Literacy. Amanda continues to be inspired by the power of theatre to entertain and empower children – simultaneously!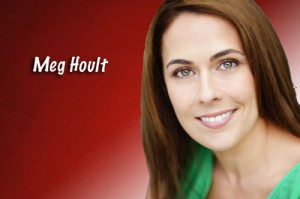 Meg Hoult
Client Relationship Manager
Meg Hoult
Client Relationship Manager
As Client Relationship Manager, Meg is responsible for the efficient management of NTC's marketing and sales areas and is specifically charged with maintaining relationship with corporate sponsors. She also oversees the casting process and manages the school relationships. Meg is genuinely passionate about bringing theatre into schools and education students, teachers and families on important health/social issues. She takes pride in ensuring that everyone from our actors to our clients enjoys a seamless and positive experience from their very first contact with NTC.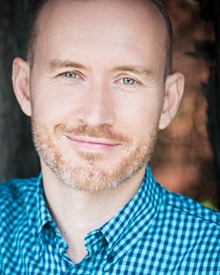 Nathan Carter
School Marketing
Nathan Carter
School Marketing